A powerful testimony of humility, repentance, and forgiveness.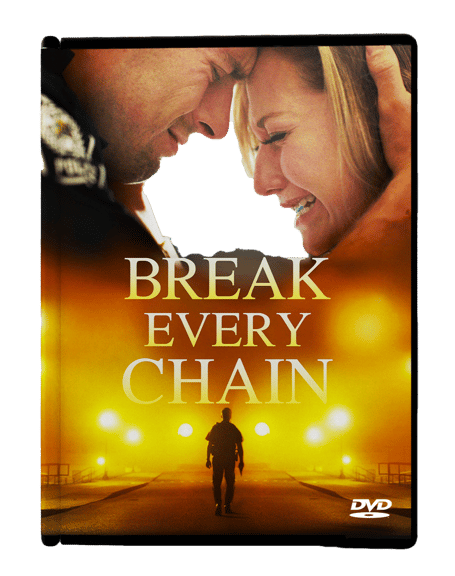 Jonathan has doubted God's goodness from a young age, and now, as a police officer, he faces the worst side of humanity every single day. Unable to deal with his trauma on his own, Jonathan quietly slips into alcoholism and infidelity. With his marriage and job on the line, Jonathan must decide if humility and true bravery are worth facing to save his marriage, keep his daughter, and embrace a good and loving God.
Based on the true story and award-winning book of the same name by veteran police officer Jonathan Hickory, Break Every Chain is a powerful testimony of courage, forgiveness, and redemption. Perfect for date nights, watch Break Every Chain for FREE in this online event brought to you by RevelationMedia.
Prayerfully consider making a donation to RevelationMedia and receive your own DVD copy of Break Every Chain for FREE. This powerful, award-winning film reminds us that grace and peace are always to be found in the arms of Christ. Help support the ongoing efforts of RevelationMedia to provide families in the US and missionaries around the world with quality Christian content.
Support RevelationMedia today and add your own DVD copy of Break Every Chain to your family library.