Explore the stories of the Bible like never before—through LEGOs®!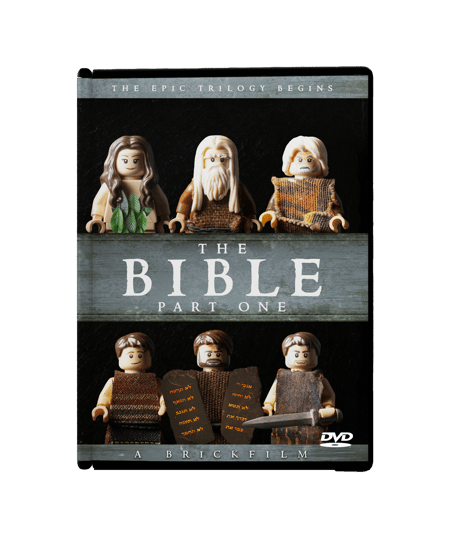 The Bible: A Brickfilm is the first film in a groundbreaking trilogy that tells the entire story of the Bible through the eyes of LEGO® characters. This brickfilm creatively employs LEGO®-like bricks, talented voice actors, and creative set design to speak in a way that children understand. Witness the epic beginning of God's plan of redemption in Part 1 through the powerful stories of Adam and Eve, Cain and Abel, Noah, The Tower of Babel, Abraham, Isaac, Jacob, Joseph, and Moses!
Prayerfully consider making a donation to RevelationMedia and receive your own DVD copy of The Bible: A Brickfilm - Part 1 for FREE. First in an incredible series of films, this movie is the perfect springboard to lead families to the Bible for deeper conversation on Biblical truths. Watch with your family, see the Biblical characters come to life, and support the ongoing efforts of RevelationMedia to provide families in the US and missionaries around the world with quality Christian content.
Support RevelationMedia today and add this great DVD to your family library.